Wheeler: No issues with Dominion voting machines in York County
York County Commissioner Julie Wheeler said in a statement Monday the county hasn't had any issues with the Dominion voting machines and that claims about votes being switched are "unsubstantiated."
The previous county Board of Elections approved the purchase of the new Dominion voting machines in 2019 because the county's former machines were also from Dominion, Wheeler stated, and the county had a long-standing relationship with the company.
The statement from Wheeler, a Republican, came as a Republican state lawmaker representing York County continued to criticize Dominion after the firm's executives declined this past week to appear before a legislative committee. 
State Rep. Seth Grove, R-Dover Township, said Monday that Dominion Voting Systems could have allayed voters' fears if the company's executives had just attended the scheduled hearing last week.
Grove said he's received calls from constituents who have heard reports about Dominion voting machines in other states and are worried about their vote being properly tallied.
"When stuff like that pops up, we have to address it right away to give people confidence," Grove said. "We could've addressed that with Dominion right there and then."
Grove is interim chair of the House State Government Committee, which had planned on hearing from Dominion on Friday. The company instead asked to postpone the hearing, citing a slew of lawsuits filed by President Donald Trump's attorneys. 
The criticisms of Dominion were nothing more than "baseless conspiracy theories," said company spokesperson Kay Stimson this past week. 
Supporters of Trump have targeted Dominion, alleging the company was involved in a conspiracy to hand the White House to former Vice President Joe Biden. 
Most election officials throughout the country have rejected those claims. 
The York County Board of Elections has certified its results.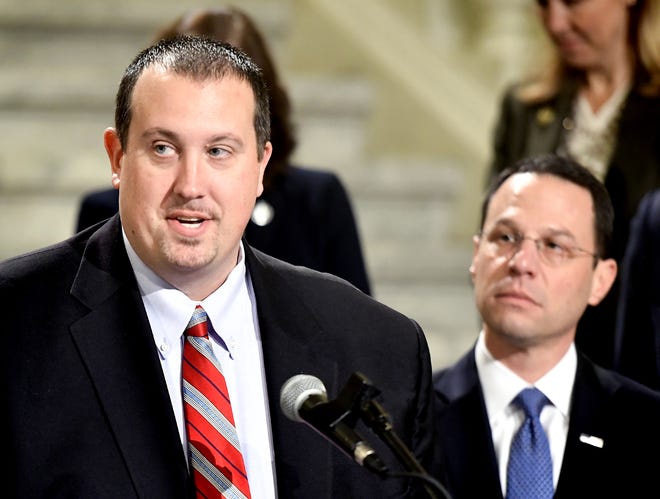 Some of the issues voters have brought up included a reporting error in Antrim County, Michigan, that mistakenly credited former Vice President Joe Biden with about 6,000 votes cast for President Donald Trump, Grove said Monday.
Antrim County used Dominion Voting Systems for its election infrastructure, and initial reports stating the error was caused by a "software glitch" led to widespread speculation that Dominion was to blame.
Michigan state officials later said the incident was a result of human error by an elections department clerk, and that the mistake would have been caught in a post-election canvass.
Constituents have also said they were concerned about a last-minute software update to Dominion's machines in Georgia, Grove said.
Seeing these reports from other states impacts voter confidence, he said.
"Knocking all that stuff down right away doesn't allow for innuendo and conspiracy theories to continue," Grove said. "The more open dialogue we have, the easier it is to address those issues right away."
Trump won 61.53% of the votes in York County, compared with Biden's 36.95%, according to the final results, which the York County Board of Elections certified Monday.
In 2016, the margins in York County were similar, with Trump garnering 61.78% of the vote compared with Hillary Clinton's 32.94%.
More:Rep. Seth Grove to lead state House investigation into election