Rep. Seth Grove to lead state House investigation into election
State Rep. Seth Grove will serve as interim chair of the House State Government Committee and head up an investigation into the management of the general election, officials said Tuesday.
Grove, R-Dover Township, is a member of the committee and also chairs the House Government Oversight Committee.
Part of the process will debunking untrue claims that have been floating around — such as the idea that using a permanent marker invalidated paper ballots — and to determine the actual problems that occurred, Grove said Wednesday,.
"If your process is flawed, (if) there are internal control issues and people questioning the validity — regardless of the outcome, people questioning the validity — you have problems in your elections," he said. "We should never be there."
Grove said he's received reports of some polling places running out of ballots and counties having problems uploading data. He said there are also policy issues to look at.
The investigation is about the election process in Pennsylvania and whether the General Assembly needs to address any issues in future legislation, not about determining the outcome, Grove said, and there won't be any new election legislation proposed in this legislative session, he said.
The only way the outcome of the election could be changed would be through the lawsuits pending in the courts, he said.
The Trump campaign has filed several lawsuits in Pennsylvania, including a filing Monday asking that Pennsylvania refrain from certifying its election results until the campaign's complaints about some mail-in ballots are resolved.
The lawsuit claims that more than 682,000 mail-in and absentee ballots were received and processed without the opportunity for a campaign representative to observe the process or challenge any perceived misconduct, and that such ballots should be disqualified.
The Bucks County Court of Common Pleas ruled in favor of the Trump campaign Wednesday in a lawsuit over mail-in and absentee ballots.
The court ruled that the Bucks County Board of Election must reject 2,251 ballots that were not completed and returned in compliance with state election code.
The House State Government Committee is arranging hearings for next week, Grove said.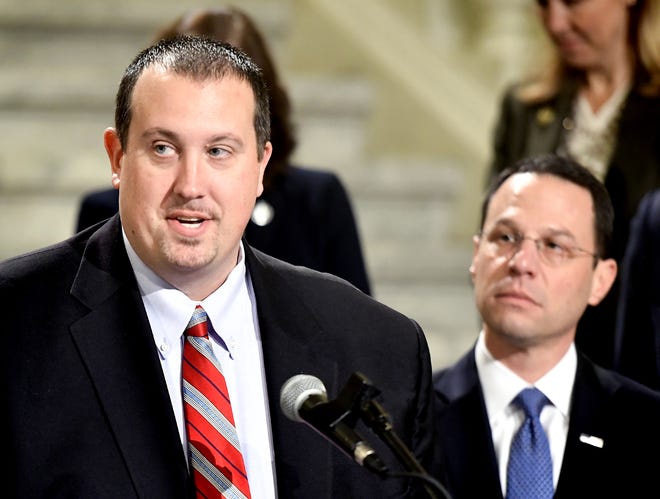 Most major media networks and news organizations have called the presidential race for former Vice President Joe Biden, a Democrat, with varying calculations about Biden's electoral vote total. But all of the winning projections have Pennsylvania's 20 electoral votes in Biden's total.
The candidate who equals, or surpasses, 270 electoral votes wins the presidency.
But Republican President Donald Trump has not conceded, and his campaign is filing lawsuits in several states, including Pennsylvania, and preparing for recounts in Wisconsin and Georgia, the latter of which will be recounted by hand, Georgia Secretary of State Brad Raffensperger said Wednesday.
The president has claimed that widespread fraud in several key swing states cost him the election. So far in Pennsylvania, there is no hard evidence to support this, aside from the claim that observers were prevented from watching ballot canvassing and therefore prevented from challenging any alleged wrongdoing.
Republican state legislators in Pennsylvania have called for an audit of the election before the state certifies the results.
About two dozen of those legislators gathered Tuesday in Harrisburg to announce their intention to form an investigative committee after being "overwhelmed" with calls and messages from constituents who don't believe the election was fairly or properly managed, they said.
Rep. Dawn Keefer, R-Franklin Township, led the coalition to announce the committee. Later Tuesday, House Republican leaders said Grove would spearhead the investigation into the election. 
At Tuesday's news conference, Keefer said the legislators didn't have hard evidence to prove there were problems in the election but that the specific allegations of fraud and mismanagement need to be investigated by the committee to see whether any evidence exists.
"That's why we're calling for an audit," she said. "Let's vet those out and see what the outcome is."
Democratic state officials, including Gov. Tom Wolf and Attorney General Josh Shapiro, have said the president's allegations are baseless and that Philadelphia election officials ran the election with integrity and transparency.
"Pennsylvania is going to fight every single attempt to disenfranchise voters," Wolf stated. "We will protect this election and the democratic process."
More:Keefer, other lawmakers call for investigation into election
More:State GOP lawmakers call for election audit after Trump's fraud claims