Police search for 2016 Red Lion robbery suspect
State police are searching for a man who they say robbed a woman in Red Lion more than a year and a half ago.
According to police, a woman was robbed about 10:15 p.m. March 20, 2016, on Railroad Avenue.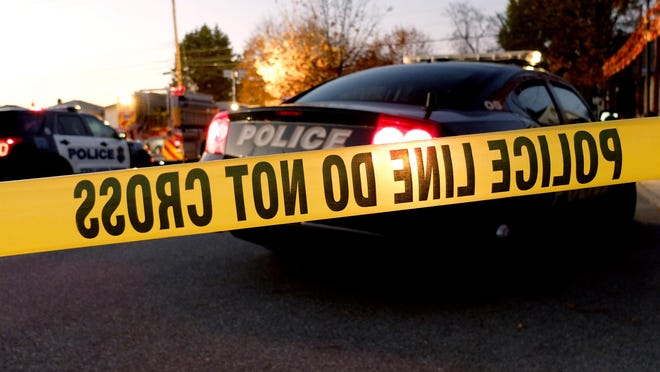 Police say a thin white male wearing a black sweatshirt approached a woman who had just parked her car on Railroad Avenue.
More:Police search for York City pizza shop robbery suspect
The man, who was wearing a bandanna over his face, pepper sprayed the woman and stole her purse, according to police. He then fled on foot.
The purse was a gray "Wild Forever" brand purse, which had a Brother Labeler, keys to a Dollar General, a wireless lock for her car, a Metro bank checkbook, insurance cards and miscellaneous bank and credit cards, police said.
The suspect is described as a man with a medium build, between 5-foot-7 and 6 feet tall.
Anyone with information on the crime is asked to call Pennsylvania Crime Stoppers at 1-800-4PA-TIPS. Callers could be eligible for a cash reward.
— Reach Christopher Dornblaser at cdornblaser@yorkdispatch.com or on Twitter at @YDDornblaser.