AG's office: York man solicited sex from official posed as teen
THe AG's office said a York man solicited sex from an official who posed as a teen.
Christopher Cook, 36, is charged in Chester County.
He remains free after posting $75,000 bail.
A York man was among four people arrested in southeast Pennsylvania for soliciting sex from officials who posed as teens, according to the state Attorney General's Office.
Christopher Cook, 36, was arrested Saturday, Aug. 19, in Chester County, online court records indicate.
He is charged with unlawful contact with a minor, attempted involuntary deviate sexual intercourse with a person younger than 16 and criminal use of a communications facility.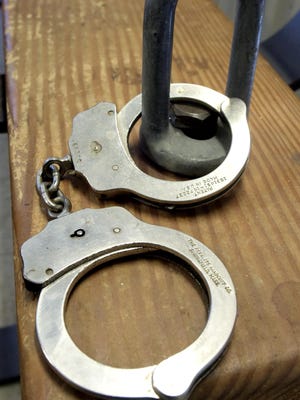 More:AG's office: Tax preparer scammed clients
The AG's office announced Tuesday, Aug. 22, that Cook's arrest, along with three other arrests, were part of a joint law-enforcement investigation focused on child predator activity in the area.
During the investigation, the four suspects solicited sex from an undercover agent while the agent posed online as a 13- or 14-year-old, the AG's office said. Each  was arrested at a meeting location in southeast Pennsylvania, according to the AG's office.
In addition to Cook, William Novitski, 28, and Apithai Pikrohkit, 30, both of Montgomery County, and Nafix Tahmid, 27, of Philadelphia, were arrested, the AG's office said.
Cook was remanded to Chester County Prison on Saturday, Aug. 19, in lieu of $75,000 bail. Online court records indicate Cook posted bail Tuesday.
People may report a suspected predator by calling the Child Predator Hotline at 1-800-385-1044, or by texting "PAKIDS" followed by a tip to 847-411.
— Reach Christopher Dornblaser at cdornblaser@yorkdispatch.com or on Twitter at @YDDornblaser.