New Cumberland man allegedly fled after crash on I-83
Police say a New Cumberland man ditched his passengers after he crashed his car on I-83 last month.
Austin Murphy-Legassy, 20, is charged with five counts of reckless endangerment.
A New Cumberland driver allegedly ditched his vehicle — and his five passengers — after crashing  on Interstate 83 last month.
State police say Austin Murphy-Legassey, 20, whose current address is Cumberland County Prison in Carlisle, crashed his car  May 29.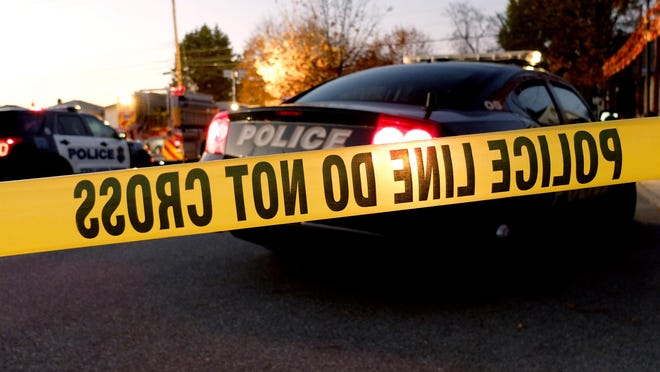 He is charged with five counts of reckless endangerment, online court records state. 
Crash: State police were sent to I-83 northbound in Fairview Township  about 10:30 p.m. on May 29 for a report of a three-vehicle crash.
When they arrived, police say they determined that Murphy-Legassey, who was driving a 1998 Mercury Mountaineer, was traveling at an "extremely high rate of speed," when he tried passing an SUV on the right.
He swerved back into the left lane and crashed into the front right corner of the SUV, causing him to lose control, according to court documents.
Murphy-Legassey's car then struck the concrete center median and careened back across both lanes before striking the left rear corner of a Honda sedan traveling in the right lane, police allege.
"Following the crash, Murphy-Legassey fled the scene on foot by jumping over a guide-rail on the east side of the roadway," Cpl. Brian Rickard wrote in charging documents.
PSP: Man drags trooper at DUI checkpoint
Police say all five of Murphy-Legassey's passengers identified him as the driver. 
Officials searched the area for him but were unable to find him. 
Additionally, records showed that Murphy-Legassey was driving with a suspended license, documents state.
State police filed charges against Murphy-Legassey on June 7. According to online court records, Murphy-Legassey has been in Cumberland County Prison since June 3 on trespassing charges from New Cumberland Borough Police.
For those charges, the district judge set bail at $15,000.
Murphy-Legassey was arraigned on his York County charges June 8, and District Judge Richard Thomas set bail at $10,000 in that case.
His preliminary hearing is scheduled for 9:45 a.m. July 3 at Thomas' office.
— Reach Christopher Dornblaser at cdornblaser@yorkdispatch.com or on Twitter at @YDDornblaser.