DA: No charges in Red Lion shooting
Christopher Dornblaser, 505-5436/@YDDornblaser
York County DA's office deemed the accidental shooting of a Red Lion woman did not warrant charges.
No charges will be filed against a man who police say accidentally shot his wife last weekend in Red Lion.
According to state police, Joan Reichard was shot in the chest by her husband, also 78, in their home in the 300 block of West Maple Street at about 3:30 a.m. Saturday.
Reichard was taken to York Hospital and was listed in stable condition that day.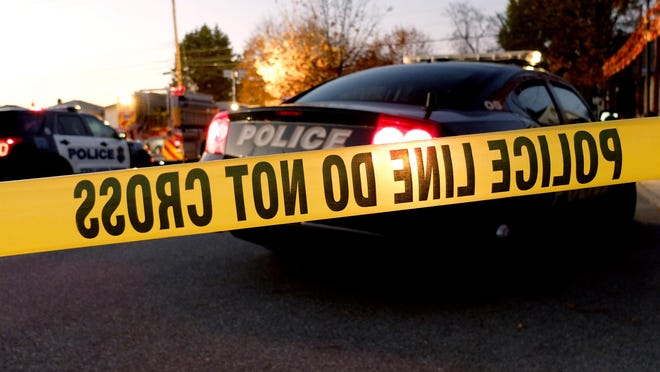 York County District Attorney's Office spokesman Kyle King said Thursday the office will not be pursuing charges against Reichard's husband, whose name was not released.
The DA's office released the following statement: "After a careful review of the facts, consultation with the Pennsylvania State Police and review of the law, it was determined by this office that charges were not warranted in this matter."
State police spokesman Trooper Brent Miller said the day of the incident that investigators believed the husband's medical issues may have factored into the shooting, but on Thursday, Miller said state police will not be releasing additional information on the incident.
Police: Red Lion man accidentally shot wife
The background: Miller said the day of the incident that Reichard was in the bathroom when her husband shot her with a small handgun.
"Something startled him, woke him up," he said. The injuries were not life threatening.
Miller did not go into specifics about the husband's medical issues.
According to a release from state police, Reichard's husband called 911 and told police he had accidentally shot his wife, believing she was an intruder. Reichard and her husband were the only people in the home at the time, Miller said.
— Reach Christopher Dornblaser at cdornblaser@yorkdispatch.com or on Twitter at @YDDornblaser.